Overview
AMRO is the regional macroeconomic surveillance unit of the Chiang Mai Initiative Multilateralisation (CMIM). The CMIM is a multilateral currency swap arrangement between ASEAN+3 members, established under the agreement signed by the ASEAN+3 Finance Ministers and Central Bank Governors that came into effect on March 24, 2010.
AMRO is committed to contribute to the macroeconomic and financial stability of the region through conducting macroeconomic surveillance and supporting the implementation of the regional financial arrangement. AMRO sets its vision to be an independent, credible and professional regional organization acting as a trusted policy advisor to members in the ASEAN+3 region.
AMRO's Work
In order to fulfill its mission and vision, AMRO focuses on three core functions, namely conducting macroeconomic surveillance, supporting the implementation of CMIM, and providing technical assistance to members:
On the Surveillance work, AMRO's operational priorities are: to further strengthen its country surveillance; to enhance its regional surveillance; to develop a comprehensive surveillance framework and analytical toolkits; and to enhance the work on functional and/or sectoral surveillance, and on thematic studies and research.
In order to support its members in CMIM implementation, AMRO's effort has centered on providing support to members to ensure that the CMIM is operationally ready. Now, the CMIM is equipped with its Operational Guidelines (OG) specifying relevant activation procedures. Test runs have been regularly conducted by members under various scenarios since 2013. The peacetime checklist was drawn up and regularly reviewed in order to monitor member authorities' preparation for CMIM activation according to the CMIM Agreement and OG. Additionally, AMRO has supported its member authorities in laying the groundwork for the ongoing development of CMIM arrangements, providing advice and recommendations to members for their review on the portion of the IMF de-linked portion and drawing up a plan for the CMIM period review of key terms and conditions of the CMIM.
AMRO's Technical Assistance (TA) is designed with consideration to the development stage, country-specific environment and policy priorities of ASEAN+3 member economies in order to better meet their needs under a TA Framework. This work aims to create a platform to strengthen members' macroeconomic surveillance capacities, and facilitate knowledge sharing among members and other international organizations through the programs, namely: Secondment, Consultancy, and Research and Training.
In addition, AMRO has also strengthened its partnerships with peer international organizations, academic institutions and private financial institutions through hosting, co-organizing and attending regional and global events on macroeconomic and financial issues.
To ensure its effectiveness and quality work, AMRO places paramount importance on securing the highest standards of efficiency and technical competence. AMRO's recruitment is conducted in an open and transparent manner on the basis of merit, paying due regard to diversity.
History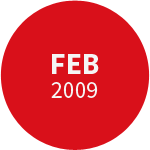 ASEAN+3 Finance Ministers agree to establish an independent regional
surveillance unit to promote objective economic monitoring.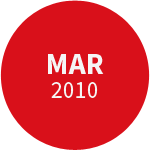 The Chiang Mai Initiative Multilateralization (CMIM) Agreement comes into effect.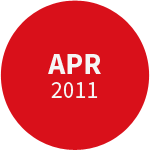 The ASEAN+3 Macroeconomic Research Office (AMRO) is established in Singapore
(First Director: Mr Wei Benhua)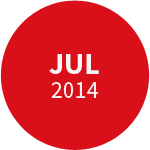 The enhanced CMIM Agreement comes into effect. Key points of the enhancement include
(i) doubling the CMIM's fund size to US$240 billion, (ii) introduction of the CMIM Precautionary Line,
(iii) increase of the IMF delinked portion from 20% to 30%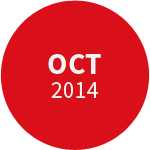 ASEAN+3 member authorities successfully completed the signing of the treaty
(AMRO Agreement) to transform AMRO into an international organization.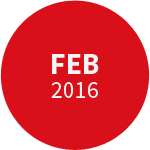 The AMRO Agreement comes into effect, thereby establishing AMRO as an international organisation.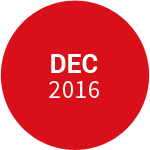 AMRO's "Strategic Direction" is approved by its Executive Committee. It serves as a leading document to ensure consistency in AMRO's operations and management, while articulating AMRO's mission and vision, and define the core functions of AMRO.
Members
Brunei   Cambodia   China   Hong Kong, China   Indonesia   Japan   Korea   Lao PDR   Malaysia   Myanmar   Philippines   Singapore   Thailand     Vietnam
Brunei, Cambodia, China, Hong Kong,China, Indonesia, Japan, Korea, Lao PDR, Malaysia, Myanmar, Philippines, Singapore, Thailand, Vietnam
Senior Management


Deputy Director
(Administration)


Deputy Director
(CMIM, Strategy & Coordination)

Strategy and Coordination

Surveillance
(Cambodia, Lao PDR, Vietnam; Fiscal Policy)

Surveillance
(Korea, Indonesia, Malaysia)

Surveillance
(Japan, Myanmar, Philippines, Thailand)

Surveillance
(China, Hong Kong, China, Brunei Darussalam, Singapore)

Budget, HR and Support Service
(Member from 2015 to 2019)
(Member from 2017 to 2019)
(Member from 2014 to 2018)

(AP Chair from 2018, Member from 2015 to 2019)

(Member from 2017 to 2019)

(Member from 2015 to 2019)
Relationship between AMRO & CMIM
The Chiang Mai Initiative Multilateralization (CMIM) is a multilateral currency swap arrangement between ASEAN+3 members. AMRO was established as the regional macroeconomic surveillance unit to support the implementation of CMIM. AMRO's effort in facilitating the implementation of CMIM has centered on providing support to members in enhancing the operational readiness of CMIM.