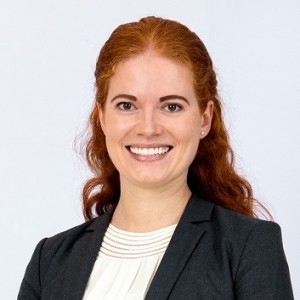 Dr. Anne Oeking
Economist, Surveillance (Regional)
Areas of Expertise
International Macroeconomics
International Finance
Development Economics
Regional Macroeconomic Surveillance
Dr. Anne Oeking joined AMRO in September 2019 on a two-year secondment from the International Monetary Fund (IMF). Currently, she is working on regional macroeconomic and financial surveillance.
Prior to the secondment, Dr. Oeking worked as an economist in the IMF's Asia and Pacific, and Finance Departments. She has contributed to regional and country surveillance on a range of countries, as well as the IMF's concessional financing operations.
Dr. Oeking holds a Master's Degree in Economics from the University of Amsterdam and a Ph.D. in Economics from the University of Duisburg-Essen, Germany. She has published on a range of topics, mainly in the field of international macroeconomics and international finance.