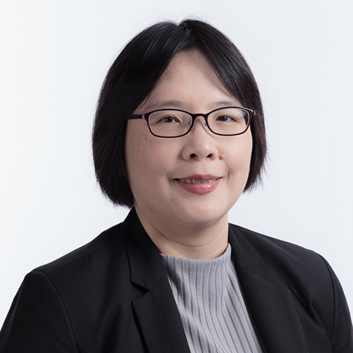 Ms. Chuin Hwei Ng
Group Head and Lead Specialist, Surveillance (Regional)  
(May 2012 – December 2018)
Areas of Expertise
Regional Surveillance
Financial Stability
Ms. Chuin Hwei Ng led the Regional team in the Surveillance Group until December 2018. She was responsible for regional financial and macroeconomic surveillance of ASEAN+3 economies including developing AMRO's annual regional surveillance publication. Her team also supported AMRO's country desk economists in financial surveillance of ASEAN+3 economies.
Prior to joining AMRO in 2014, Ms. Ng served in the Monetary Authority of Singapore (MAS) in diverse central banking functions for 20 years. Her last position with MAS was Director of the Prudential Policy Department when she was responsible for banking regulatory policy including prudential limits, policies on housing and unsecured credit, and deposit insurance. She also served as a bank supervisor, leading a team supervising foreign banks in Singapore from 2004 to 2008, and in international relations handling ASEAN and Financial Action Task Force (FATF) issues from 2001 to 2003. She previously served as an economist conducting surveillance on China and ASEAN from 1994 to 1999.
Ms. Ng holds a B.A. (summa cum laude) in Economics from Yale University and a Masters in Public Policy from the John F. Kennedy School of Government in the USA.