The ASEAN+3 Macroeconomic Research Office (AMRO) is a regional macroeconomic surveillance organization that aims to contribute to securing the macroeconomic and financial stability in the ASEAN+3 region. AMRO's vision is to be an independent, credible and professional regional organization acting as a trusted policy advisor to members in the ASEAN+3 region, which includes 10 member states of the Association of Southeast Asian Nations (ASEAN), and China; Hong Kong, China; Japan; and Korea.
To fulfill its mandate, AMRO focuses on three core functions: conducting macroeconomic surveillance, supporting the implementation of the Chiang Mai Initiative Multilateralisation (CMIM), and providing technical assistance to members.
With the size of USD240 billion, the CMIM is a multilateral currency swap arrangement among ASEAN+3 members, established under the agreement signed by the ASEAN+3 Finance Ministers and Central Bank Governors that came into effect on March 24, 2010. Its core objectives are to address balance of payment and short-term liquidity difficulties in the region, and supplement existing international financial arrangements.
AMRO was initially established as a company limited by guarantee in Singapore in April 2011, and transformed into an international organization in February 2016.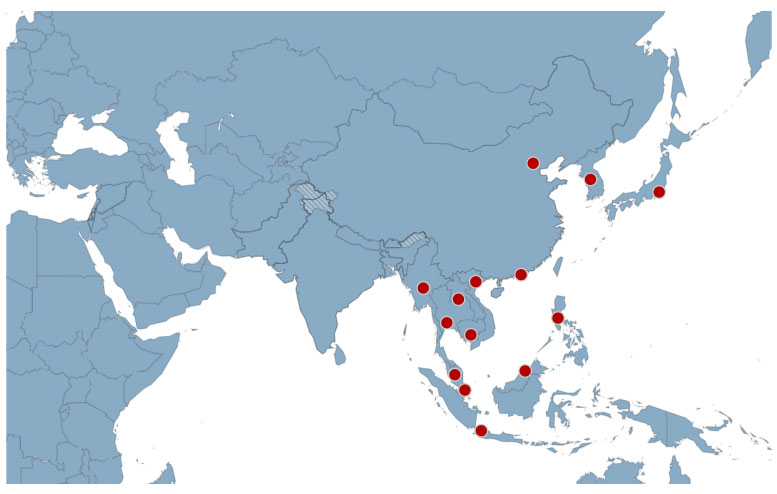 February
ASEAN+3 Finance Ministers agreed to establish an independent regional surveillance unit to promote objective economic monitoring.
March
The CMIM Agreement came into effect.
April
The AMRO was established as a company limited by guarantee in Singapore in accordance with Singapore's Companies Act.
July
The amended CMIM Agreement came into effect. Key points of the amendment include:
(i) size doubled to USD 240 billion
(ii) IMF de-linked portion was raised from 20% to 30%
(iii) a crisis prevention facility – the CMIM Precautionary Line (CMIM-PL) was introduced
(iv) the maturity and supporting period of CMIM facilities were extended.
October
ASEAN +3 members successfully completed the signing of the AMRO Agreement to establish AMRO as an international organization.
February
The AMRO Agreement entered into force, thereby establishing AMRO as an international organization with full legal personality.
December
The Executive Committee, the primary decision-making body of AMRO, approved and endorsed the Strategic Direction and Medium-term Implementation Plan, a leading document that articulates AMRO's mission, vision, and core functions as well as ensures consistency in AMRO's operations and management.
May
AMRO signed an MoU with the ADB to strengthen cooperation in support of its common membership.
AMRO launched its inaugural ASEAN+3 Regional Economic Outlook (AREO). Throughout the year, AMRO would keep up the momentum by publishing surveillance reports and knowledge products to enhance its capacity and visibility
October
AMRO signed MoUs with the IMF and the ESM respectively, to strengthen collaboration and partnerships in matters of common interests.
December
AMRO was granted permanent observer status in the UN General Assembly.