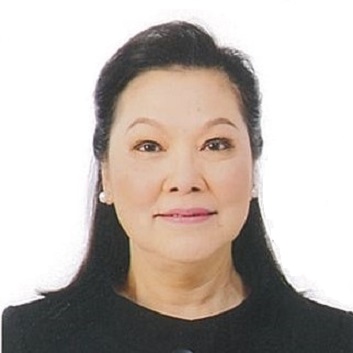 Dr. Atchana Waiquamdee
AMRO Advisory Panel Member from 2019 to 2023
Dr. Atchana Waiquamdee was the Chairman of the Board of Directors of Bangkok Commercial Asset Management Coo, Ltd. (BAM). Prior to that, she served as the Deputy Governor at the Bank of Thailand (BOT) from 2006 to 2011 and Assistant Governor in Monetary Policy Group from 2004 to 2006, when she was responsible for economic research, macroeconomic assessment, and monetary policy recommendation.
Before joining the BOT as a Senior Director in 1998, Dr. Waiquamdee had spent nearly 20 years in academia and the private sector. She began her career as an academic in Thammasat University in Bangkok from 1981 to 1991. She was later appointed as Associate Professor, and also served as a Senior Research Fellow at Thailand Development Research Institute (TDRI), a top think tank in Thailand.
After leaving Thammasat University, she joined General Finance & Securities Plc. as a Head Researcher. She also served as an Economic Advisor to the Deputy Prime Minister and Commerce Minister, and worked briefly as a Research Director at the Financial Sector Restructuring Authority, as well as a consultant to TDRI.
She holds a Ph.D. in Economics from the University of Michigan and a B.A. and M.A. in Economics from Thammasat University.