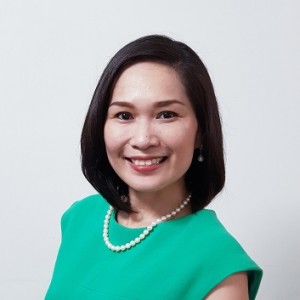 Ms. Madeleine D. Vinuya
Areas of Expertise
Fiscal Policy
Macroeconomic Policy
Research and Data Analytics
Madeleine D. Vinuya joined the ASEAN+3 Macroeconomic Research Office (AMRO) as a Research Data Analyst in October 2018. As a member of the Financial Surveillance team, she is in charge of data analytics and developing financial stability tools for regional surveillance.
Madeleine has eight years of diverse experience from her previous roles in an international organization and the private and public sectors. Before joining AMRO, she was the Director of Research for the Asia Pacific in International Data Corporation, a leading data analytics and market insights firm in the IT sector. Prior to that, she was a Senior Economist for AECOM, a global engineering, urban planning, and design firm providing consulting work for large-scale master development plans across Asia. She also has extensive experience working for the Asian Development Bank and the government of the Philippines, specializing in fiscal and macroeconomic policy.
Madeleine obtained her Bachelor of Science Degree in Economics from the University of the Philippines and a Masters in International Development from the International University of Japan.