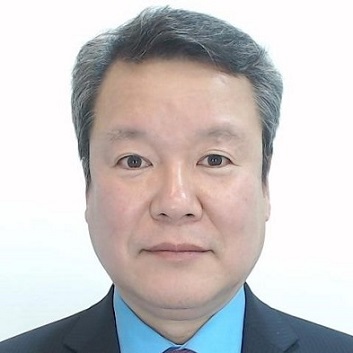 Mr. Yoon Kyung Kim
Former Deputy Director (Administration)
Areas of Expertise
Macroeconomic Policy and International Finance
International Financial Cooperation
Public Finance and Budget
Mr. Kim assumed the position of AMRO Deputy Director in September 2019, and is responsible for Administration including Human Resource Management, Budget, and Legal Affairs.
Mr. Kim has almost 30 years of experience in the fields of macroeconomic policy, international finance and cooperation, and planning and budgeting since he began his career as a government official in Korea in 1990. Prior to joining AMRO, he served in the Ministry of Economy and Finance of Korea (KMEF) as Director General for the International Finance Bureau. He also held various key positions in KMEF, including Director-General of the Development Finance Bureau and International Financial Cooperation Bureau; spokesperson for the Presidential Committee of the G20 Summit in 2010; and Director for International Finance Policy Division, Administrative Affairs Budget Division, and Fiscal Planning Division.
Mr. Kim also worked as a Senior Economist at the International Monetary Fund and an Advisor to Executive Directors of the World Bank in Washington D.C. in 2012 and 2003, respectively.
He earned a bachelor's degree in Economics from Seoul National University, Korea and a master's degree in Development Economics from Manchester University, the U.K..
Mr Kim left AMRO in September 2022.