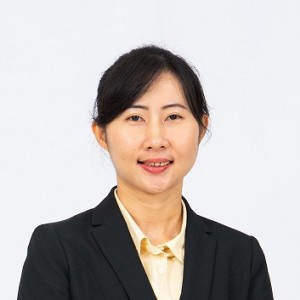 Ms. Malichanh Chiemsisoulath
Areas of Expertise
Macroeconomics
International Financial Cooperation
Ms. Malichanh Chiemsisoulath, a Lao national, served in AMRO as an Associate under the Secondment Program organized by AMRO in conjunction with the Bank of the Lao PDR from December 2018 to December 2019. She supported country surveillance activities for the Lao PDR and Korea.
Prior to joining AMRO, Ms. Malichanh worked for the Bank of the Lao PDR as a researcher at the International Cooperation Department since 2014, where she was mainly involved in ASEAN+3 Financial Cooperation Framework. She was in charge of the negotiating process of the Chiang Mai Initiative Multilateralisation Agreement and monitoring macroeconomic indicators of the Lao PDR economy.
Ms. Malichanh holds a Bachelor's Degree in International Relations from the National University of Laos and a certificate of International Relations and Diplomacy from the University of Minho in Portugal. She also has a Master's Degree in European Studies from the University of Latvia.