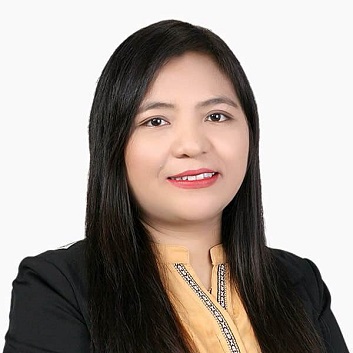 Ms. Nyaung Tai
Areas of Expertise
Macroeconomics
Real Sector
Social and Economic Statistics
Ms. Nyaung Tai is an Associate in the Surveillance team at the ASEAN+3 Macroeconomic Research Office (AMRO). She is seconded from the Central Statistical Organization (CSO) under the Ministry of Planning and Finance (MOPF) of Myanmar from January 2019 to January 2020.
Prior to joining AMRO, Ms. Nyaung Tai worked as Head of the Price Section at CSO where she accumulated almost 10 years of experience in price statistics. She was responsible for data validation, data analysis, and report writing for Consumer Price Index, Inflation, and International Comparison Program. She compiled data on gold prices, exchange rates, and IMF's s Enhanced General Data Dissemination System from relevant agencies and departments to report to minister's office for policy adjustments. She also participated in conducting surveys on Micro, Small and Medium Enterprises (MSME), Transport, Retail and Wholesale Price for CSO.
She taught replicated statistical training for CSO staff as well as colleagues from other ministries. She supervised Diploma in Statistics students of the Graduate School of Administrative Development under MOPF. She was a coordinator of Governance and Macroeconomics task teams, which supported the National Indicators Framework of the Myanmar Sustainable Development Plan.
Ms. Nyaung Tai has diversified research interests, and her articles have been published in the Planning and Economic Development Journal (Quarterly, Myanmar Language), UNESCAP Economic Statistics Week (2016 and 2017), UNECE (2018), DHS Working Papers, W-147 (2019), and International Journal of Health Economics and Policy (2019).
Ms. Nyaung Tai graduated with a Bachelor in Economics from Dagon University in Yangon (Distance Education) in 2004, a Diploma in Accounting Degree from the Yangon Auditor Office of Myanmar Accountancy Council in 2010. She earned a Master's Degree in Economics from the International University of Japan in 2015.