Webinar: Managing Systemic Risks in the time of Pandemic – What has Changed since the Global Financial Crisis?
Date & Time: Tuesday, September 29, 2020, 9:00 AM – 11:30 AM
Contact: enquiry@amro-asia.org
This is a virtual event held on WebEx.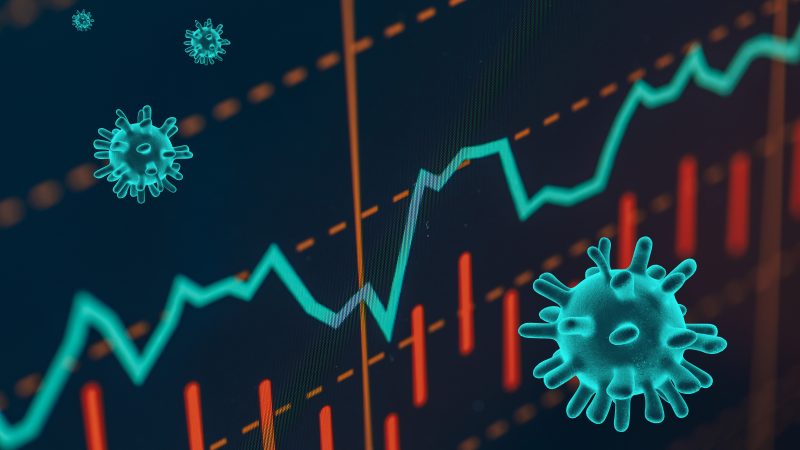 Organized by the Bangko Sentral ng Pilipinas (BSP) and the International Monetary Fund – Singapore Training Institute (IMF-STI), the invited speakers, including Dr. Hoe Ee Khor, AMRO Chief Economist will discuss how mitigating systemic risks became an overarching policy objective as a result of the Global Financial Crisis (GFC). It will also cover the differences between the previous crises vis-à-vis 2020 COVID-19 crisis and the lessons arising from the GFC, particularly the architecture underlying financial oversight system.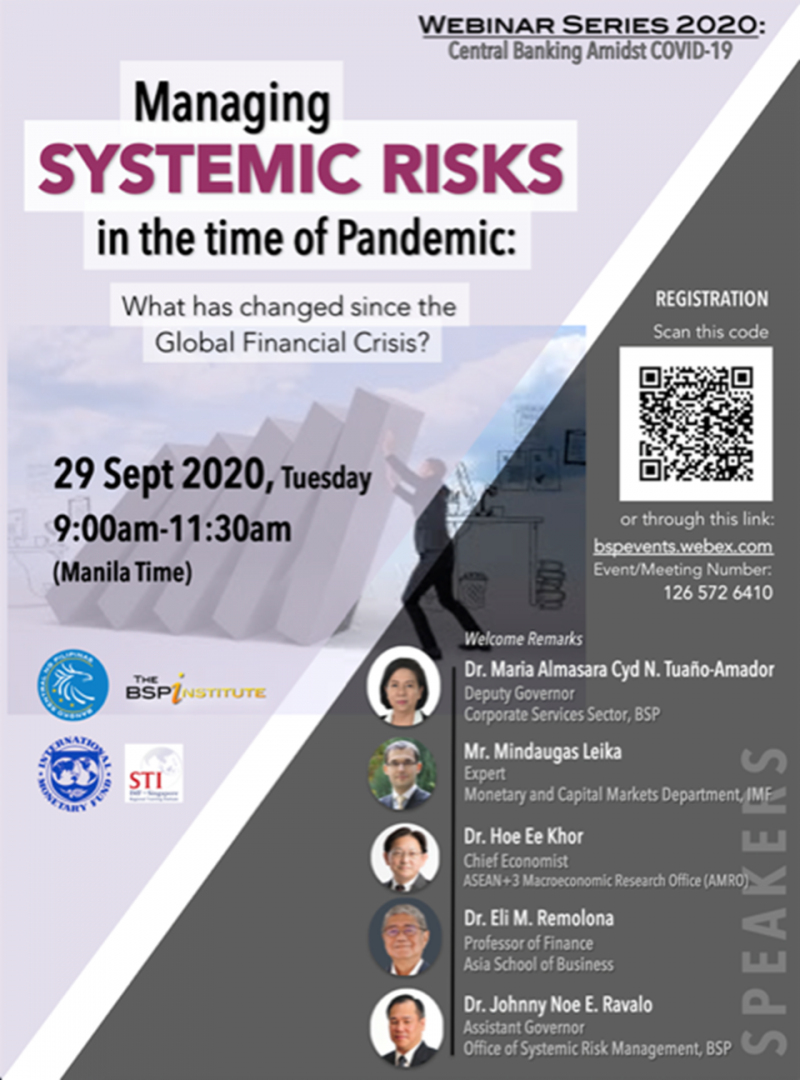 In this webinar, AMRO Chief Economist Dr. Hoe Ee Khor spoke about sovereign debt and financial risks in ASEAN+3 during the COVID-19 pandemic. While the pandemic is a public health crisis, it has undeniably affected regional economies. Dr. Khor identified the economic risks economies in the region face, including (1) sovereign debt risk, (2) financial risk, and (3) diminished policy space against another wave of the pandemic. However, economies in the region have adequate capital buffers. The globally low interest rate environment, rising domestic savings rates, and the ongoing progress of the COVID-19 vaccine development also provide additional offsetting factors to the key risks identified.
Download the presentation slides here.